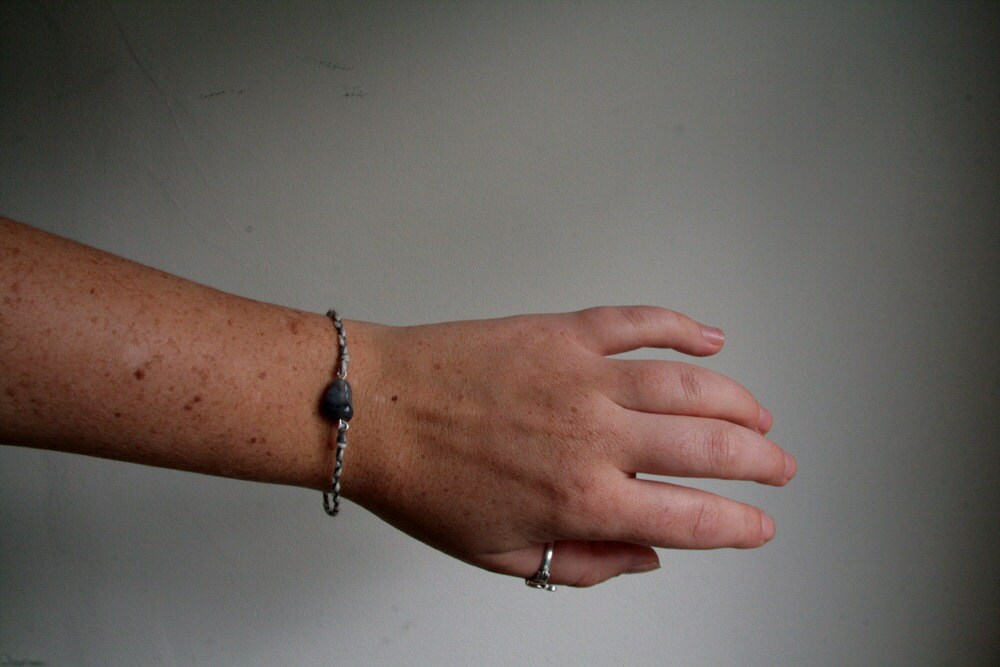 A few months ago at the
North London Vintage Market
, I took a photo of a bowl of vintage wool cards and thougth nothing more of it. A few days later while looking through the photos I performed a classic forehead slap and instantly regretted not buying them.
Fortunatly, at the next market, there was the lovely seller from the previous month, wool cards in tow. And thus, I crafted these new wish bracelets as a wee experiment. And how well they turned out! Going down a storm at the October Barboot in Little Paris and people demanding to know when they would be on store over twitter.
And here is the first batch! All one of a kind with beautiful Botswana Agate nuggets paired with the Chadwicks wool and carefully selected silver charms. The wool is so delicate and soft, perfect for winter wishes and best friends.
Check them out over on the
Dear oh Deer store
now - and don't forget to get your Christmas orders in before its too late!